Classrooms
Formal Name:
O.C. Marsh Lecture Hall
Features:
Media: Projector / Screen
Photo: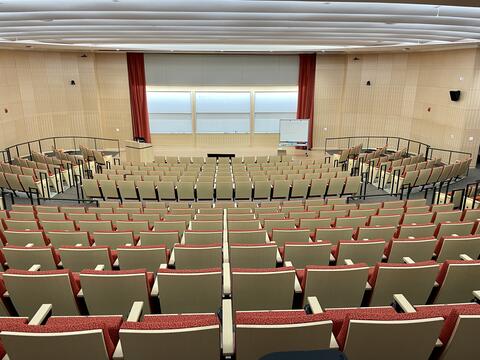 Formal Name:
Yale Science Building, Schamis Terrace (First Floor)
Instructions:
The Yale Science Building (YSB) is open (green lit) 8:00am-5:00pm, Monday-Friday. Access to the YSB for reservations outside of this time will need to be arranged by contacting 432.open@yale.edu.
Photo: